Quadrille Dancing at Heritagefest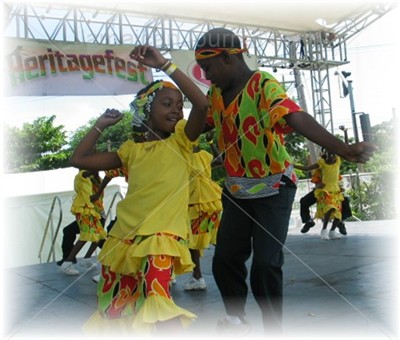 Heritagefest was held at the Ranny Williams Center in Kingston on Sunday, October 23, 2005. It was originally to be held on Heroes weekend, however, due to heavy rains the event was postponed.
Heritagefest is a showcase of Jamaica's heritage. There was drama celebrating the lives of our National Heroes, Jamaican music, dance, food and much more. Showcased during the celebration were Maroon dancers, demonstrations of cooking techniques and 'old time' appliances and utensils such as tinning lamps and coal irons.
To view more pictures that show a bit of our culture, our foods and 'old time' things Jamaican visit Jamaican Culture Photos.